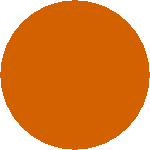 19370 Magnolia Grove Square, Unit 210

Leesburg, VA 20176

703.771.7571

     After his death his sister published the stories in a book which came to be known as The Pentamerone because it mirrored the form of Bocaccio's Decameron in which a series of stories are told each day. There are ten fairy-assisted stories told on each of five days. Although isolated fairy tales had begun to be included in novella collections, most notable in Straporola's work, this book was the first collection consisting entirely of fairy tales to appear in Europe. As such it exerted a notable influence on later fairy tale writers such as Perrault and the brothers Grimm. 

Here you will find narrative poems derived from English translations of Giambattista Basile's A Tale of Tales.

No attempt was made at actual translation. Rather the aim was simply to maintain the authenticity of the plots. 

     Basile (1575-1632) collected oral stories being told around Naples and Venice. Basile spent most of his adult life in intellectual service at courts in Italy and abroad. When he transformed the oral stories he heard into original tales he

included references to everyday life with a subtext of playful critiques of courtly culture. The tales were intended to be read aloud in the courtly conversations that were an elite pastime of the period. He wrote the stories down in

flavorful Neapolitan Italian in a Baroque style and embellished them with such hyperbole and flamboyance that

the extravagance and flourishes tended to overshadow the tales themselves. 

     In my rendition of the tales the names of the characters have been kept but the story names have been changed and extraneous material removed, thereby affording the reader the simple pleasure of a good story told in rhyme. 



Sources:


John Edward Taylor, 1847 


Sir Richard Francis Burton, 1893


Norman N. Penzer, 1934 


Nancy L. Canepa, 2007 



and


Works by Giambattista Basile at Project Gutenberg